Open Angle Type Shelving
Open Angle Type Shelving S174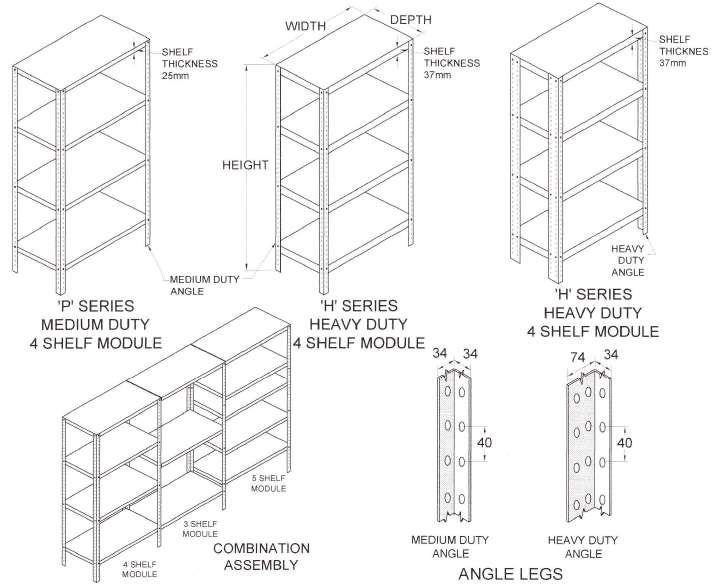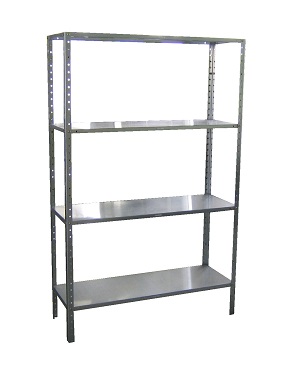 Open angle shelving is suitable for either commercial or domestic use, whether it be a large warehouse, office or garden shed. This type of shelving has no back or side panels.
The steel shelves are bolted to the angle uprights at your desired height. You can add shelves or alter their positions at any time with little effort.
There are many different sizes and option available. Floor guards and corner gussets are an optional extra. Galvanised or painted finish is available.
P Series (standard)
Recommended maximum distributed loading per shelf: 80 kg

Height*

Width

Depth

1785

2383

MD Angle

864

300
400
500
600

1122

300
400

500
600

H Seri es (heavy duty)
Recommended maximum distributed loading per shelf: 100 kg (up to 225 kg with reinforcement)

Height*

Width

Depth

1785

2383

MD or HD Angle

812

393

496

612

788

1112

1412

1712

196

296

393

496

612

788

All dimensions in mm
* Heights can be varied
Shelf Pitch Table P Series
4 Shelves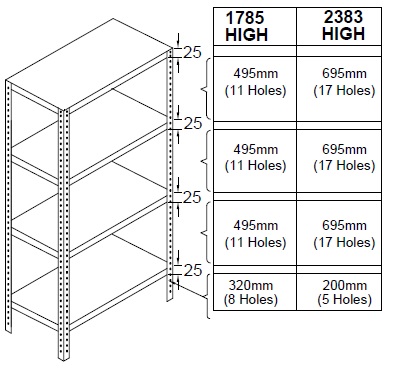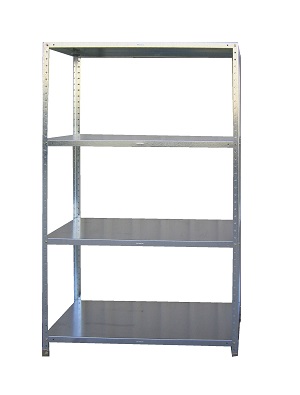 5 Shelves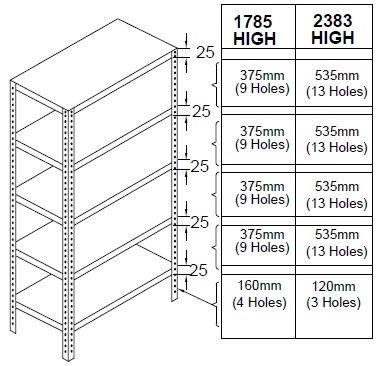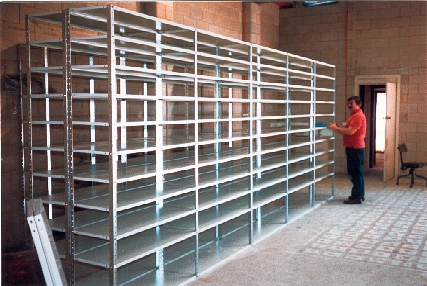 6 Shelves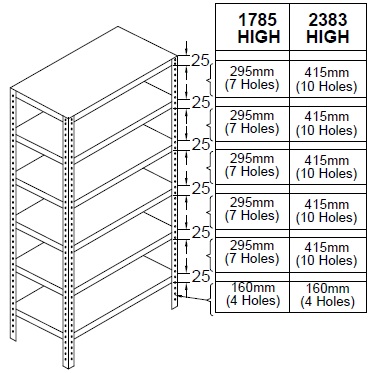 Shelf Pitch Table H Series
4 Shelves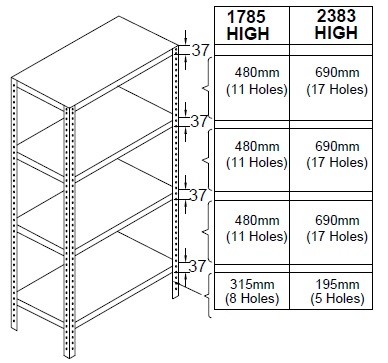 5 Shelves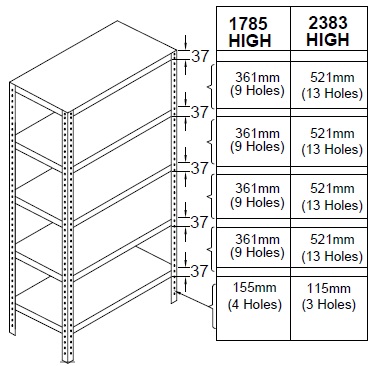 6 Shelves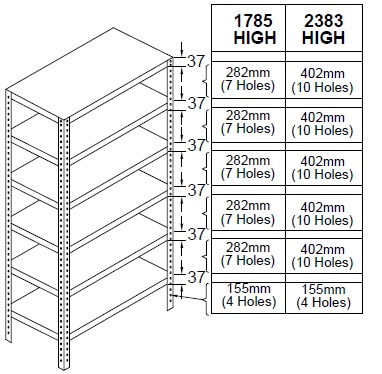 Images